Since 1873, Gabbitas has tutored a wide range of international students, from the young actors in the Harry Potter films to European Royalty. We work with tutors who have a passion for education plus a strong academic background. Our tutors include qualified teachers and Oxbridge graduates.
Our tutoring services cover all the major exams including Schools Admission tests, 11+ preparation, GCSE, A levels and IB, University preparation including UCAS.
We offer a series of Bespoke Skype Tutoring Packages to help students get the most from their studies and to give parents some much needed support during these challenging times.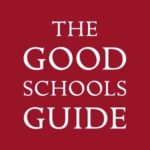 Gabbitas is a member of The Tutors' Association and our tutors and business fully comply with the Association's Codes of Practice. Our tutoring services have also been reviewed by The Good Schools Guide – read their excellent review of our services.
If you are a tutor who meets our eligibility requirements and can match our high standards then Apply to become a Tutor at Gabbitas.