Since 1873, Gabbitas has tutored a wide range of international students, from the young actors in the Harry Potter films to European Royalty. We work with tutors who have a passion for education plus a strong academic background. Our tutors include qualified teachers and Oxbridge graduates.
Fully security checked, our tutors have strong organisational skills and are punctual. They are also engaging and dynamic so that they can inspire the students with whom they work.
We match the tutor to meet the needs of the student and will ensure that all appropriate checks have been made including references and relevant qualifications.
Once a tutor is selected a tailored plan with clearly defined goals will then be agreed with the family.
Our tutoring services cover all the major exams including Schools Admission tests, 11+ preparation, GCSE, A levels and IB, University preparation including UCAS.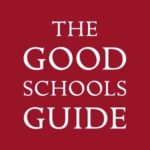 Gabbitas is a member of The Tutors' Association and our tutors and business fully comply with the Association's Codes of Practice. Our tutoring services have also been reviewed by The Good Schools Guide – read their excellent review of our services.
If you are a tutor who meets our eligibility requirements and can match our high standards then Apply to become a Tutor at Gabbitas.