Oundle school in the town of Oundle in Northamptonshire is a large, co-educational full-boarding school. The school's educational ethos is recognising the potential of each child, expecting the best of everyone and providing opportunities to flourish. Supported and guided by this ethos, Oundle produces excellent academic results. It is a school community within a town, pupils are part of the thriving rural market town. Its position in the very heart of the local community gives the pupils an opportunity to be independent within the safety of a small town.
The school was founded as early as the 15th century. It came to prominence at the end of the 19th, under one of its most successful headmasters F. W. Sanderson, who turned it into the leading establishment for science and engineering education. The success of Sanderson can be attributed to his educational ethos: he believed there was no dull boy (in his days it was a boys' school), one just had to teach them in the right way. He also believed in teaching pupils what they wanted to learn and to achieve that introduced subjects such as science, modern languages and engineering to the English independent school system. In 1990 Oundle became co-educational.
We started our visit with a meeting with the outgoing charismatic Registrar Garry Philips, who is retiring at the end of 2019 academic year, and his successor, Registrar Elect Anthony Bounds. Garry Philips talked about his 20 years at Oundle with humour and warmth, emphasising the school's mix of tradition and forward thinking. His successor listened and nodded in appreciation and agreement. Anthony Bounds will have very big shoes to fill, but it was clear that he fully embraced the school's educational ethos, and the future applicants to Oundle will be safe in his hands. Having been assured by both registrars that the close working relationship between Gabbitas and Oundle will continue, we went on a tour of the school.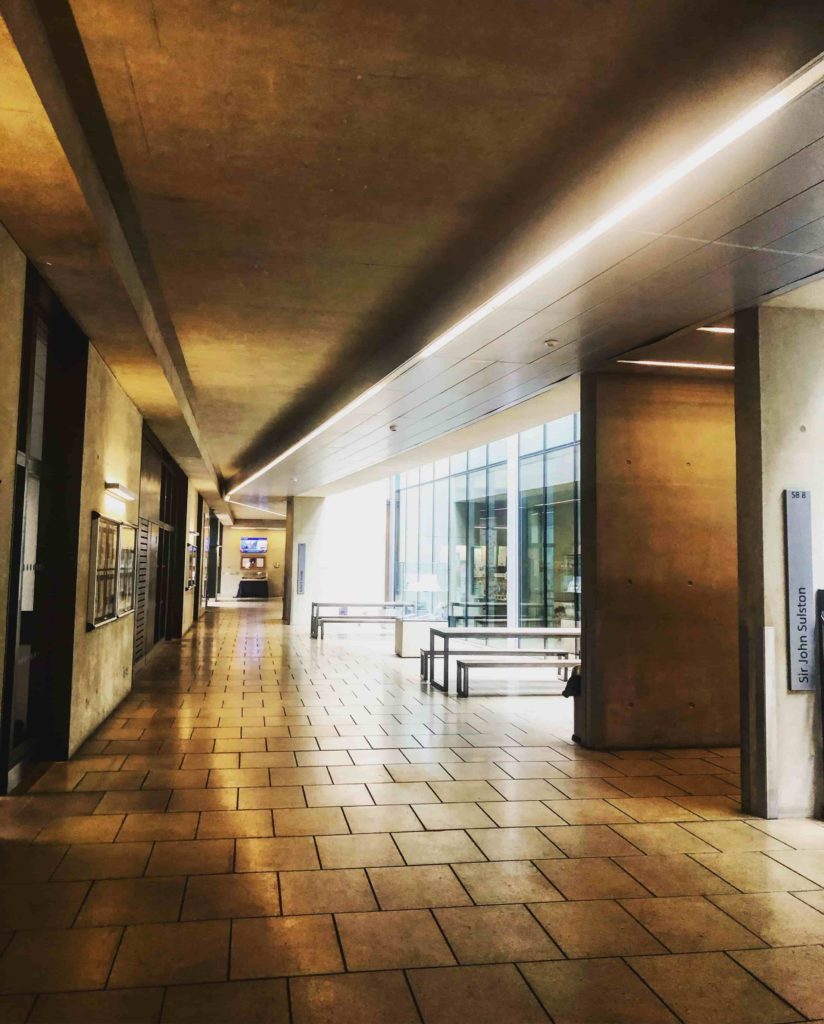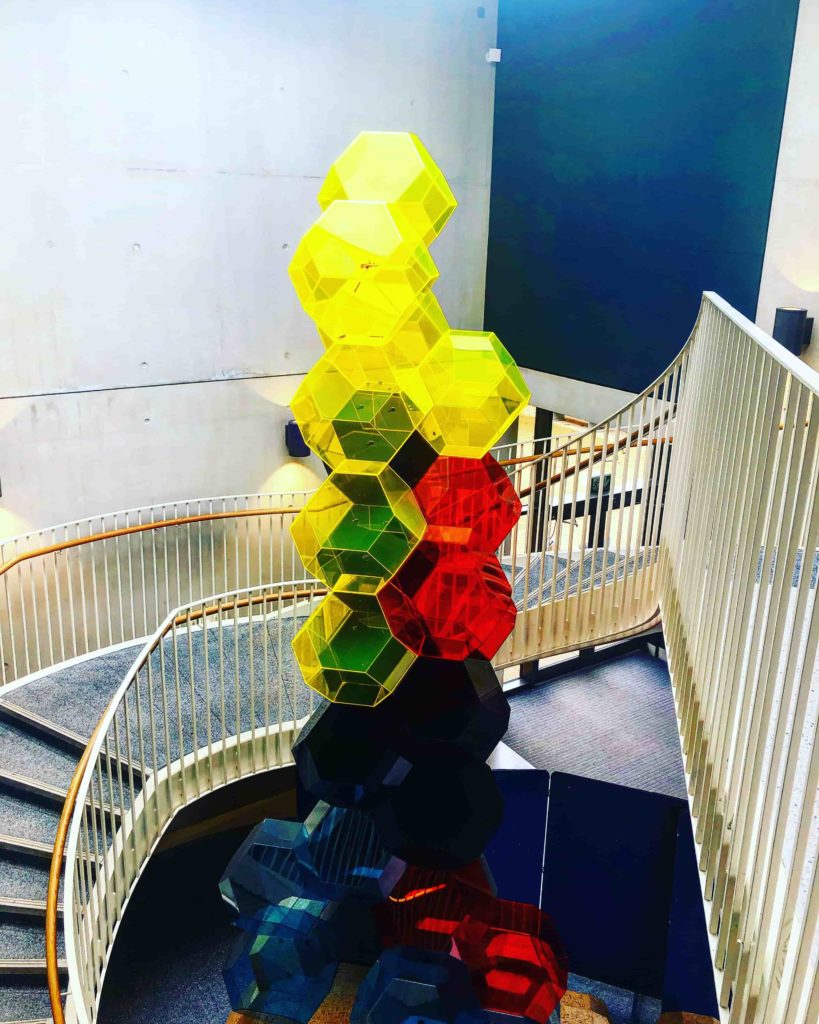 The science block is state of the art. There are spacious laboratories, floor to ceiling windows letting in natural light. Details portray the thoughtfulness of the school's approach: when an old tree growing on the school's grounds fell, a disc was cut out of its trunk and kept, displayed in one of the labs, both in memory of the tree and as an object of study, for the pupils to see the rings and layers of its cross-section. A large plexiglass sculpture of molecular structures brightens up the staircase. Exotic lizards of the types we couldn't biologically identify are (hopefully) safely isolated in aquariums around biology labs.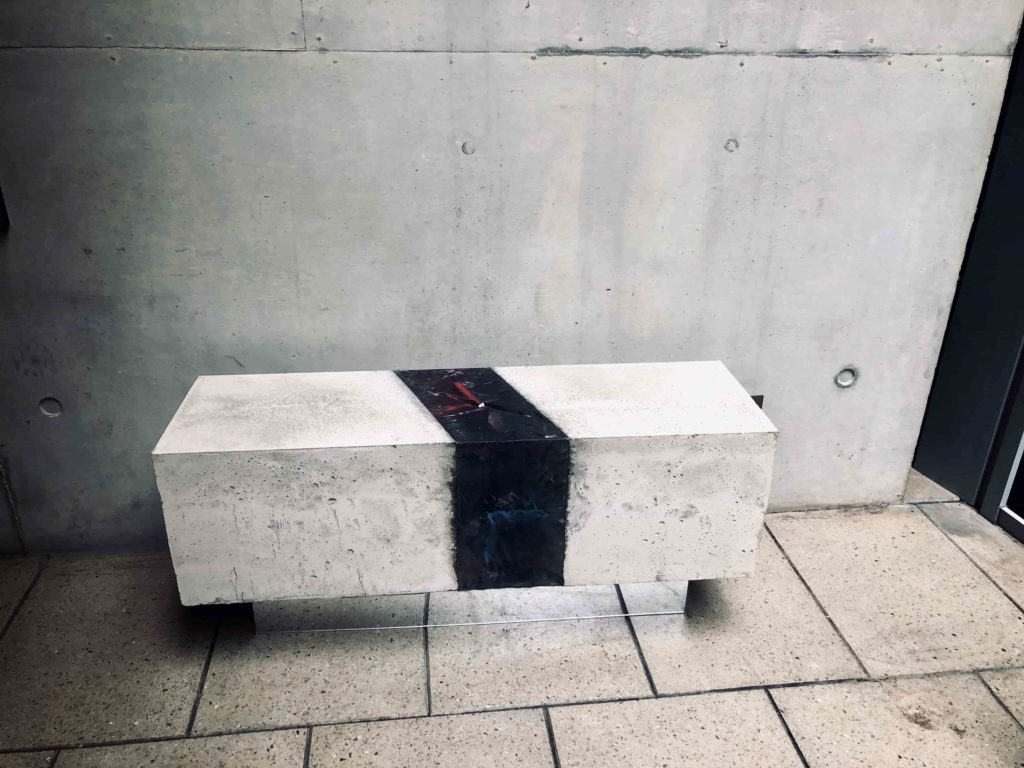 A floating cement seat, a work of a student from the Design Technology class (DT), is both for seating and a demonstration of the pupils' technical ingenuity. Here at Oundle, following Sanderson's ethos, students are given every possibility to pursue their interests and explore creative opportunities. The DT block looks like a modern factory, equipped with every imaginable tool, instrument and technology for the pupils to try out, including car repairs and a metal printer.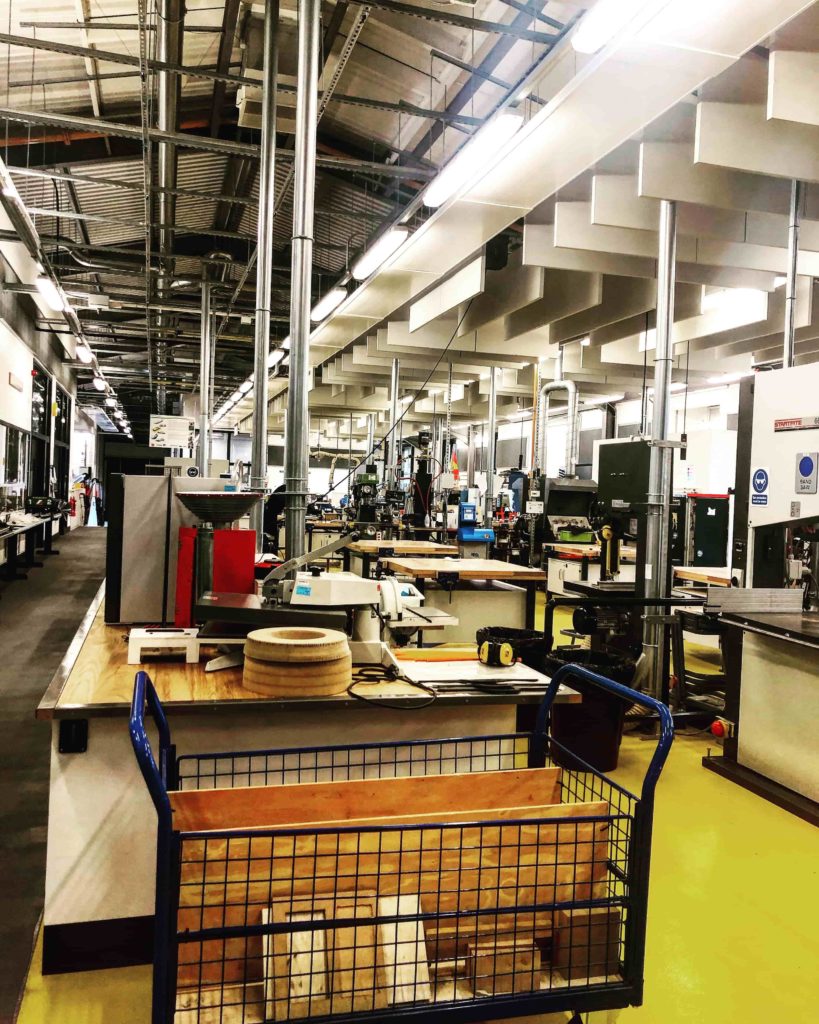 The art studio has the air of busy creativity, we saw students at work, trying their hand at sculpture, painting and photography; they can also learn textiles, ceramics and much more.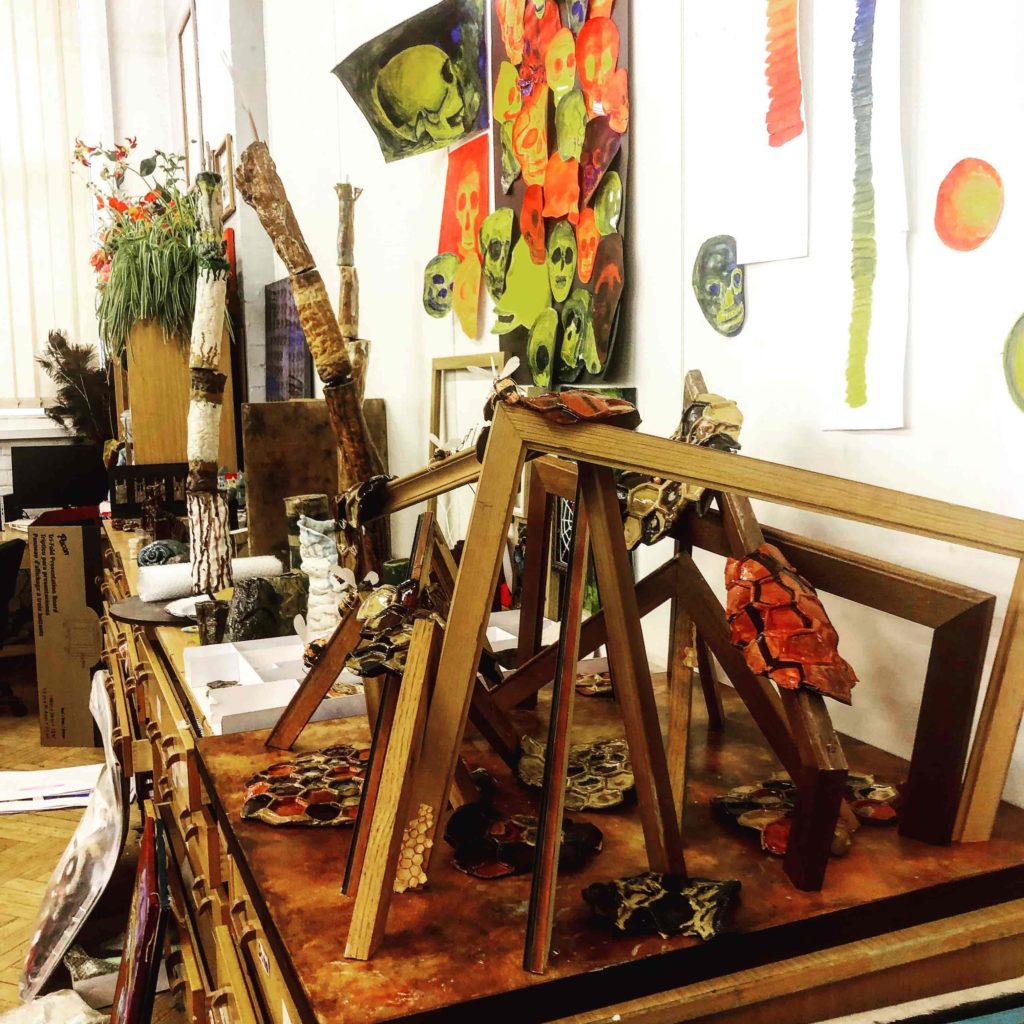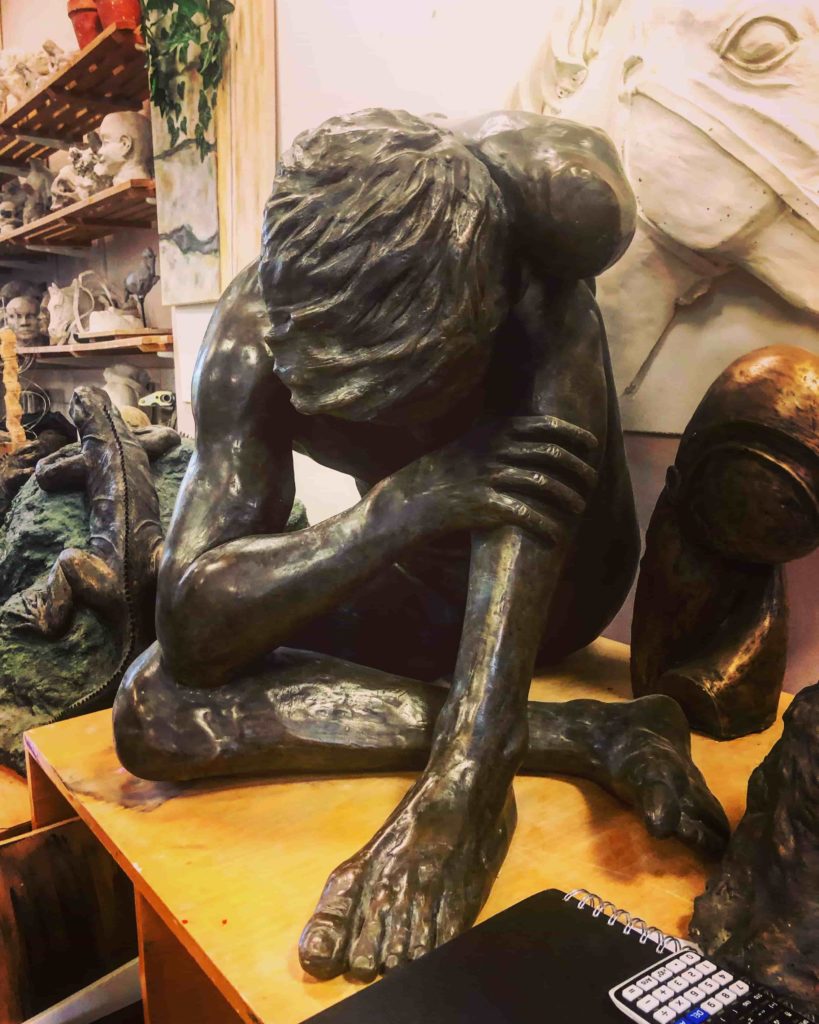 There's a new library, opened in 2011 by Robert Cripps of the Cripps Charitable Foundation and bearing his name, built with the donations of the school's many friends and benefactors. Oundle is as well known for its academic excellence as for its music. It has a partnership with the Royal College of Music, pupils participate in a huge variety of bands, choirs, ensembles and orchestras, and perform frequently in the school's several purpose-built concert halls. The school has its own theatre, as well as the use of the local theatre in Oundle town, the 264-seat Stahl Theatre situated in a converted chapel and stages at least 20 plays each season.
In one of the school's corridors, a photo display commemorates the old Oundelians who lost their lives in World War I. One of them was Eric Fernandez Yarrow, a boarder at Grafton House, killed in battle in 1915 aged 20. In 1918, his father Mr A.F. Yarrow opened the gallery in his son's memory. Today, the Yarrow Gallery offers several exhibitions and private viewings each Term, showcasing the work of pupils as well as art and photography exhibitions by professional artists.
During our tour, we saw most of the school, except boarding houses – the pupils had just returned after the Easter break and the school gave them time to re-settle before allowing visitors. We have no doubt, though, that the boarding houses are as impressive and thoughtfully run as the rest of the school.
Before we said goodbye to the registrars, Garry Philips gave us a copy of a letter written by the school's former headmaster Mr Townsend, who left in 2005 to become the headmaster of Winchester College. Garry Philips keeps copies of this letter in a tray on his desk and gives them to visitors.
"I believe," reads the letter, that "Oundle is the best school in England. It has charming buildings, is set in a town which is both lovely and safe, has an excellent teaching staff, is well governed and attracts parents who are discerning about what really matters in their children's education. Oundle… has always been a school for parents and pupils… who know the value of hard work and who develop the skills and confidence to enable them to feel at ease in any social, professional and commercial situations. Your sons and daughters are purposeful, ambitious, charitable and courteous. They understand that to be a civilized and complete human being you need a tough mind and compassionate heart. They are well set up for life."
We understood why Mr Philips kept and distributed a copy of this letter. To him, and to everyone who wants to understand what Oundle is about, nothing sums it up better and more completely. As Mr Townsend put it, headmasters come and go, but a strong school maintains the continuity of its ethos and goes from strength to strength.