With a prolonged period at home, studying remotely can start to become more difficult as routines start to wane and boredom takes a hold. Students start to lose their focus and parents find it harder to keep them motivated. Schools are doing their best to provide online learning modules with many new to this format. The teachers are doing a great job in very difficult circumstances, but it is hard to ensure that online learning is sustainable and meaningful when you are trying to run a household and, in many instances, keep working on the day job!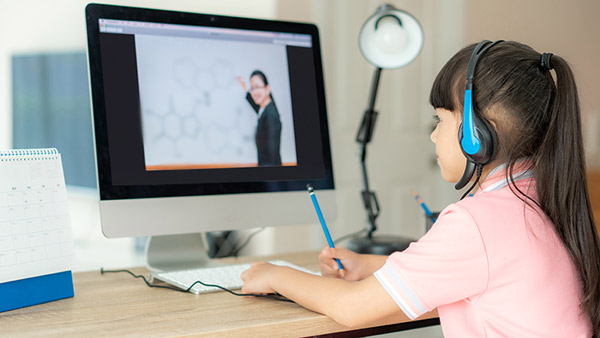 Now could be time to consider enlisting some extra support. Taking on a tutor has several benefits aside from the specialist knowledge they can impart. It is an opportunity to create some structure and help get students back on track with their studies and give some direction in preparing for the next academic year. Helping them fill gaps in their knowledge can act as an opportunity to re-engage with learning.
Pupils who are working towards Pre-Test, 11+ or Common Entrance need to be focused. Just one tutorial a week can help consolidate course work from school, energise and stimulate whilst helping them delve deeper into a subject. It can give the week some structure and purpose with a good tutor acting as a positive role model
September is several months away. The time available now is an opportunity to help improve and expand your child's knowledge.
Gabbitas has a long history of providing some of the very best tutors and we have been able to enlist the support of our excellent team to put together some Remote Tutoring Packages to help parents during this challenging time.
Remote tutoring delivered to Gabbitas standards
Gabbitas is offering the following bespoke packages to ensure continuity of learning during our lockdown:
An initial discussion with our Head of Tutoring to understand your individual criteria.
£400 for five 60 minute Skype lessons in either English or maths or a combination of both.
£480 for five 60 minute Skype lessons in any of the following subjects: English, maths, science, modern language, NVR and VR, drama, geography, history, Latin (Latin has an extra cost)
£720 for ten 60 minute Skype lessons in any subject.
We are available to discuss your specific needs so do contact us on tutoring@gabbitas.com or call one of our consultants on +44(0) 207 734 0161