The first impression of Monkton Comb Senior school is that it is very handsome. Spread out like a university campus, with a good synergy of old and new architecture, surrounded by the beautiful Wiltshire-Somerset boarder countryside, it's well-appointed and well-kept, with manicured lawns, raised stone borders, sculpture and glass in which the skies are reflected.
When we arrived, we waited for a few minutes in the school's office, which was neat, with friendly stuff. A young woman with a new-born baby strode in and re-emerged a few moments later without said child!  It transpired that she had left the baby in the office to show us one of the houses. A progressive office – integrating babies into the workplace.
The young mum proved a competent, well-organised house matron who ran her boarding house with enviable efficiency. It was spotless, with an excellent modern kitchen any housewife would envy, a lovely living room full of light, comfortable navy leather sofas along the walls inviting for a relaxed pastime, the walls decorated in yellow and navy polka dots reminiscent of a famous Damien Hurst's painting.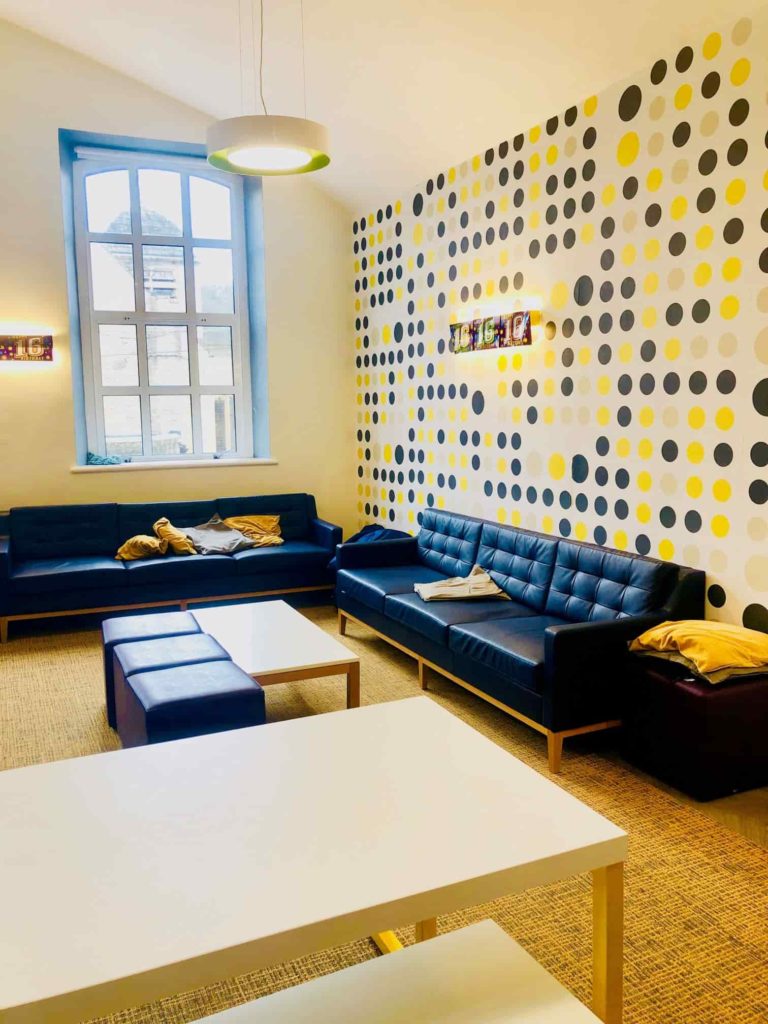 Spacious bedrooms for 2, quality wooden beds, picturesque disorder in the bedrooms suggested a liberal attitude, respect for the girls and their respect back to the school. There was no chaos, just cosy dishevelment. A mug on one of the shelves read 'Feminist', which felt just right in the girls' boarding house. There were noticeboards in bedrooms, with postcards, photos and notes clipped onto them. Some attracted our attention:
"Destroy my enemy when I make him my friend" by Abraham Lincoln
"You never really understand a person until you consider things from his point of view – until you climb into his skin and walk around in it" – from 'To Kill a Mocking Bird' by Harper Lee
These were intelligent quotes, demonstrating the girls' desire for learning and self-improvement.
Overall, the boarding house was modern, cosy and appealing, with an underlying notes of good design, comfort and camaraderie. The girls must have fun here – hard to explain how you sense it all as a visitor, but you do.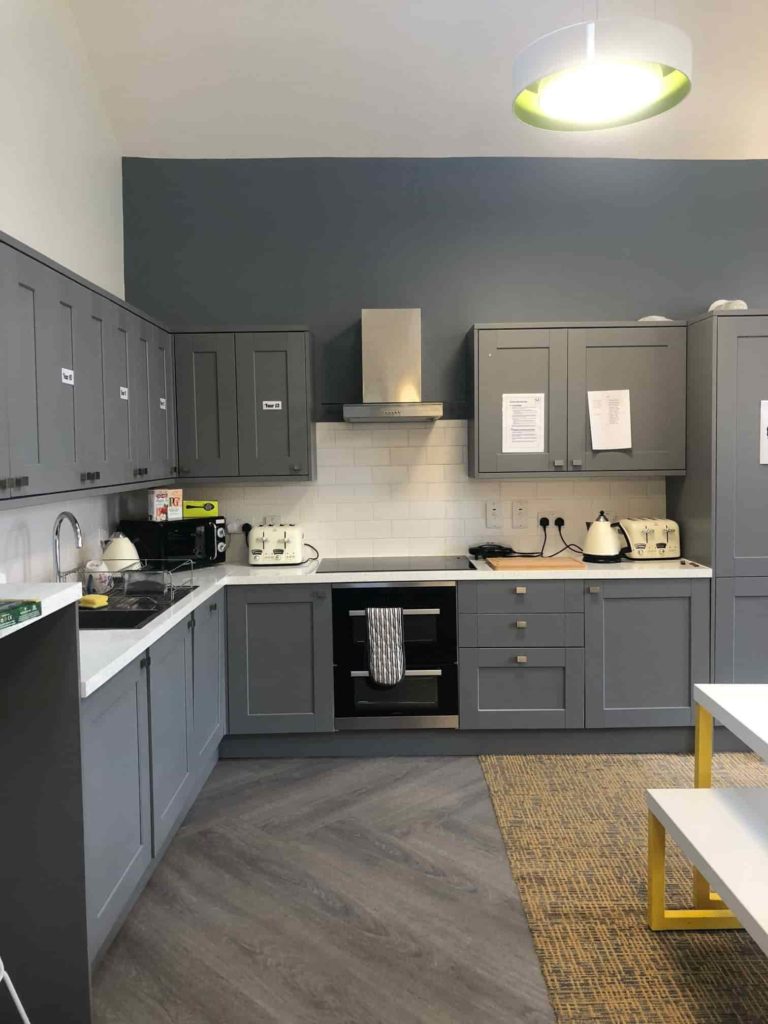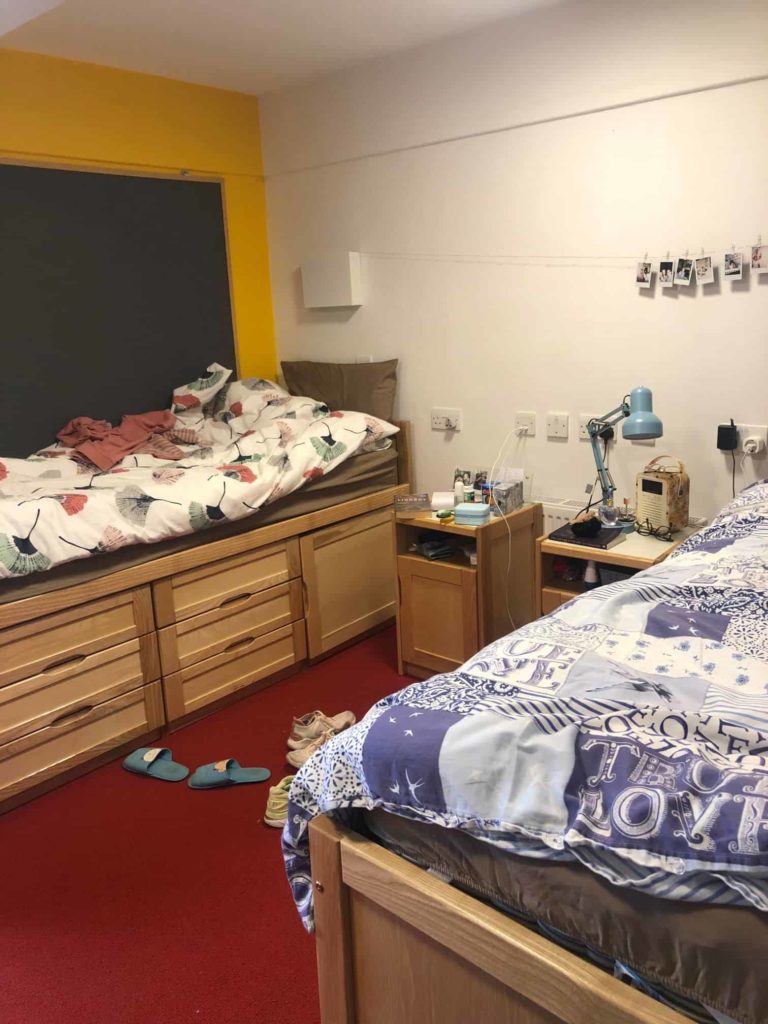 After the inspection of the boarding house, two students took us on a tour of the school – a charming, poised girl and an agitated, chatty boy. The boy, who told us of his ambition to become a rocket scientist, was keen to show the science block housed in the building which was half old red brick, half modern glass.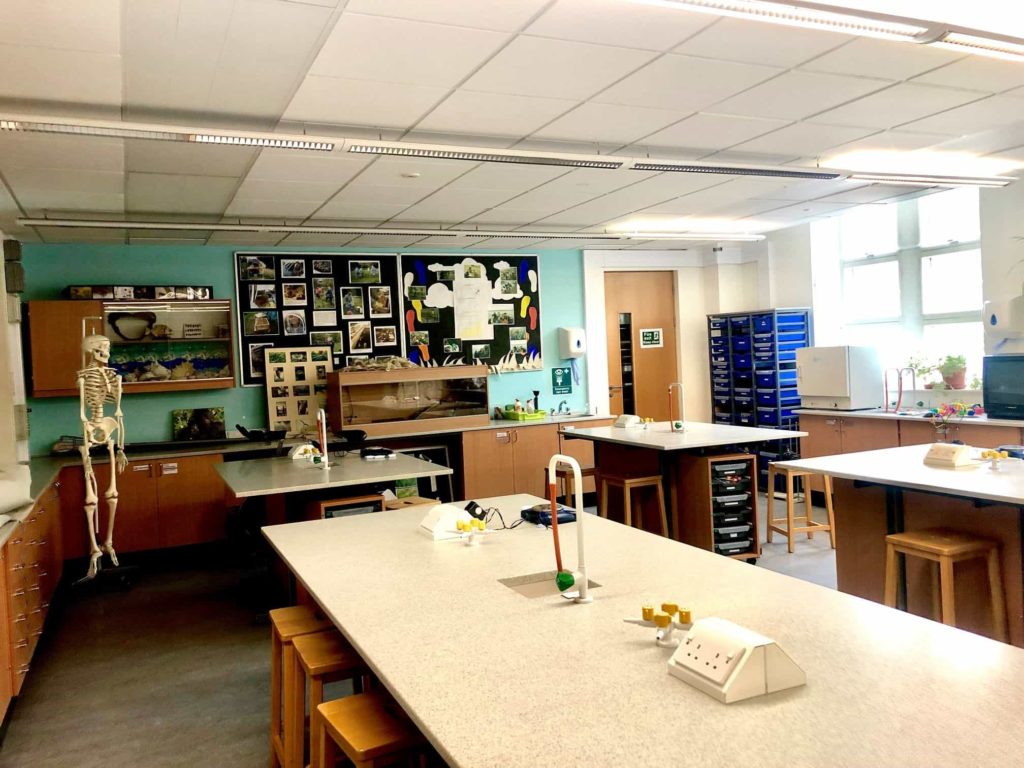 The labs were thoughtfully named after the stalwarts of contemporary science and maths: Joseph Priestly, an English philosopher and chemist; Rene Descartes, a French philosopher and mathematician, Benjamen Franklin, an American polymath and one of the founding fathers of the United States; Paul Dirak, an English theoretical physicist. In one of the biology labs, we spotted a sleeping python, a live one, our guide was enthusiastic about it, while we couldn't help thinking about the (unlikely) possibility of it escaping.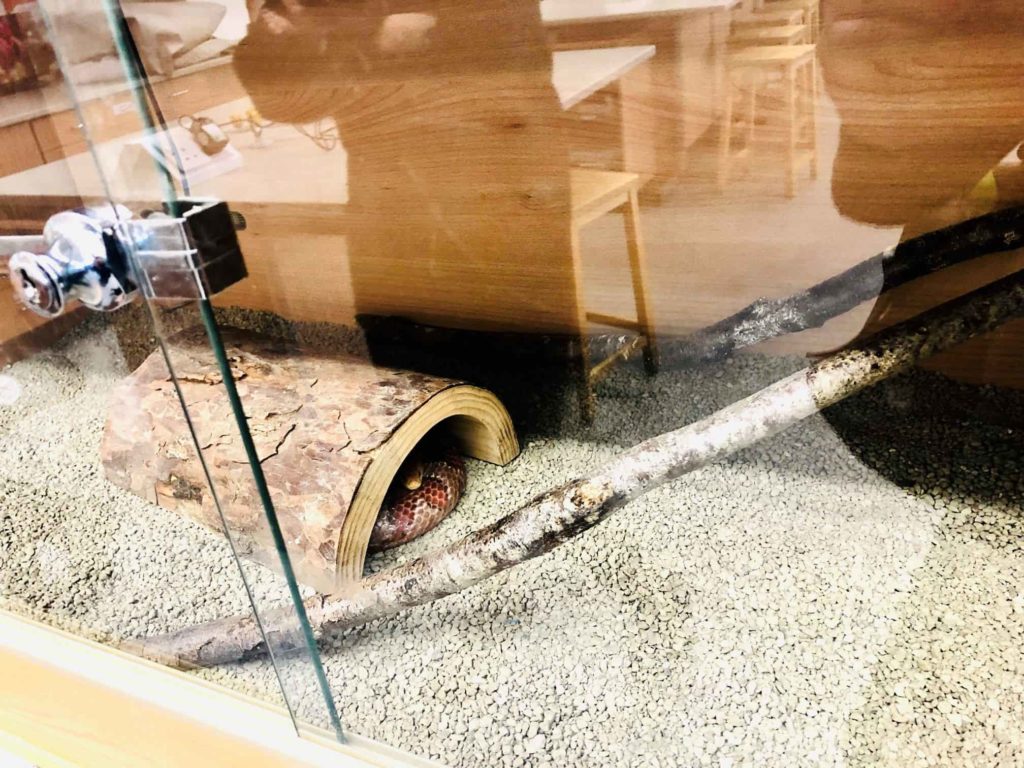 All equipment in the science block and throughout the school was modern – the latest Apple macs in IT labs, a 3-D printer, fully-equipped photo laboratory and the dark room. The art block was like an artist's studio, with great work on display – sculpture, painting, ceramics and photos. The DT room was spacious and full of light.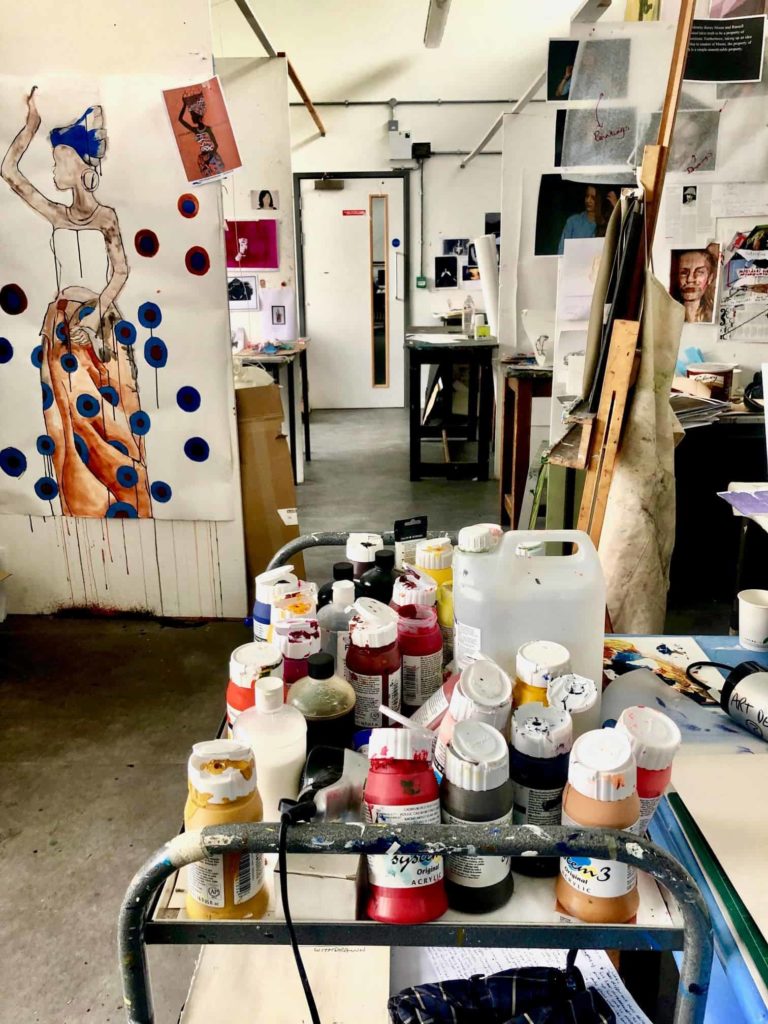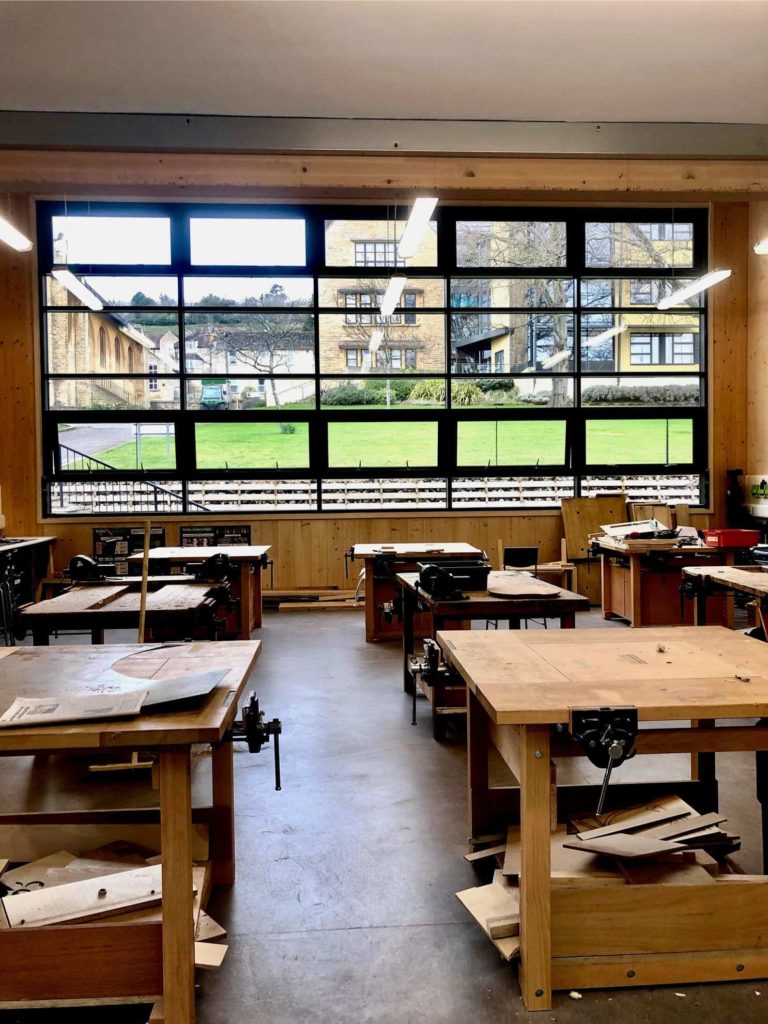 Walking around the school, we had an opportunity to chat with our guides, both of whom talked about the school with loyalty and affection. The boy mentioned his old school, with surly atmosphere and strict teachers who didn't seem to care. "Here you know they really care about you," he said with an appealing certainty.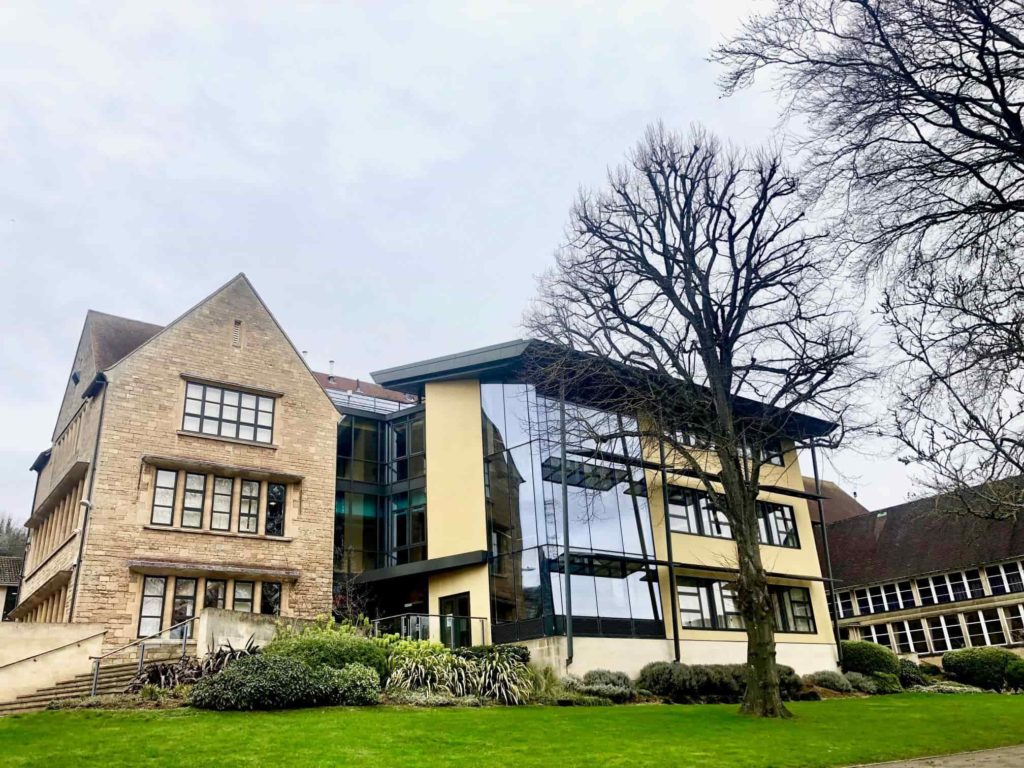 We were impressed with our guides: at 16, they were mature, balanced individuals and, although very different in character, both perfectly embodied the school's ethos to "inspire people to be confident, kind and ambitious adults who live fulfilling lives." We had no doubt that the two of them will. Later, when we looked at the Independent Schools inspection report, we were pleased to discover that the inspectors shared our impressions: "the quality of the pupils' personal development is excellent," the report stated, emphasising that pupils at Monkton Combs have extremely well-developed personalities for their age, with high levels of self-esteem and maturity, and a strong sense of shared goals.
This maturity and confidence evident in Monkton's students is achieved by multifaceted support the school provides for them. The school makes a link between the students' well-being and achievement, and to ensure their emotional and psychological wellbeing provides, amongst other things, counselling service, which takes place in the "Listeners' office", the name suggesting that pupils here are listened too, that their feelings acknowledged; it also implies that sometimes help is about listening, and not necessarily about finding solutions. When we passed by the Listening room, there was someone inside, and a girl was waiting outside for her turn. At the time when so many young people are struggling with mental health issues, it felt right that the school provided this type of support.
We left the school impressed and satisfied that Monkton Comb provides excellent education to 376 boys and girls between the ages of 13 and 18, who are happy, fulfilled and achieve excellent academic results.
Two thirds of the students are boarders, day and boarding students are fully integrated into the school, day students use the facilities of boarding houses.
Great tennis, pupils have represented England and Scotland, and a boy's team reached the national tennis finals.
The school won a national poetry competition in 2014, and the Poet Laureate presented the award at the school.