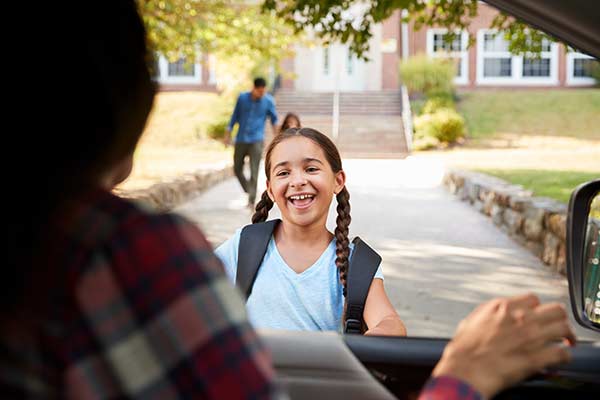 For close to 100 years Gabbitas has been helping families living overseas find a 'home from home' for their children who are studying in the UK. An important service for both international students and for UK families domiciled abroad. The range of Guardianship services has been expanded over the years and now embraces both 'Full Support' and 'Stand-By' Services for boarding school students offering fully vetted (DBS checked) guardian families who have considerable experience in looking after international students. Now there is a new service for students over the age of 16 pioneered by Gabbitas – Day School Hosting.
New support service for Norwich School
Some five years ago Gabbitas created a new support service for international students wanting to study at Norwich School. Working with the school and the parents of international students they found local families, familiar with the school, happy to take students into their homes during term times and provide them with a normal home life that would match that of local day students. A great benefit for the students who not only receive a well-rounded British education but also learn about life in the UK away from school. There was also an improvement in both language and cultural development for the students.
The chosen Host Families are paid for their services and not only have the opportunity of helping international students learn about life in the UK, they sometimes still have children of their own at home who also benefit from learning about another child's culture and experiences.  For the school itself, it has had the added benefit of being able to attract more international students into classes where there is capacity; and removed the need to create additional boarding houses which is a costly option. The scheme has worked extremely well for Norwich School and currently there are 28 international students on this scheme.
Day hosting for Ipswich School
In Ipswich School, there was a problem in accepting more international students as their small boarding house was full, Gabbitas was able to solve this with supporting them with a day hosting option. Other schools seeking to adopt a similar scheme include The Maynard School in Devon and Queen Elizabeth's Hospital School in Bristol.
The advantages of being able to attract international students is not only good for the school itself, in having classes filled and fees paid, but it also brings a new dimension to the students already at the school giving them access to a variety of cultures both in the classroom and in the wider community.
With the proven and continued success of the Day School Hosting programme, Gabbitas is now in the process of finalising a new Consultancy Programme aimed at helping other schools attract more international students.
More British educational opportunities for international students
Gabbitas is able to provide a tested blueprint for their Day School Hosting programme and help schools establish the scheme using local families linked to the school in question, plus assistance with finding co-ordinators who will be fully trained and vetted by Gabbitas . The new Consultancy Programme will provide training and support in setting up the scheme and is designed to work for Day Schools as well as Boarding Schools with limited capacity for more boarders!
Having the opportunity to enable overseas students to study at Day Schools raises the school's profile as the addition of international students is seen to be hugely beneficial not only financially but also culturally in the development and growth of the school. Evidence suggests that having this scheme suits certain international cultures far more than the traditional boarding school route. According to the ISC Census 2019, 50% of all international day pupils come from China. Suggesting that living in a British home, rather than in a traditional boarding environment, is a popular choice for Chinese families.
The demand for Day School Hosting is in line with the increase in the number of international students studying in British Schools – in 1990 it was just 13% and in 2020 is expected to rise to over 40% of all boarders in ISC-member schools (source: ISC Census 1990 and 2019)
Gabbitas is at the forefront in providing this important and unique service for international student families. It has been providing its traditional Guardianship services almost since the company's inception– it was the second new service following tutoring that the company adopted. There are now fewer ex-pat families and more international families for whom Gabbitas now provides its Guardianship services. A founding member of AEGIS (the association for the Education and Guardianship of International Students) Gabbitas has had all its processes and procedures inspected by the NSPCC.
Please see our family services page on school guardianship for more information.
---
This article from Vanessa Miner, Managing Director of London-based education consultant, Gabbitas, first appeared in the Spring 2020 edition of Independent Insight