With home schooling continuing is now the time to engage a tutor for extra support?

Answered by Anastasia Hatvany, Education Consultant for Gabbitas
Although some schools have started to re-open for specific year groups there are still many who are having to continue with home schooling and most are unlikely to see a return to school until the Autumn.
Prolonged periods of remote study, especially when the weather is good, can become very challenging. Routines start to wane and boredom can take a hold. Children start to lose their focus and parents find it harder to keep them motivated.
September is several months away. The time available now is an opportunity to help improve and expand your child's knowledge and help make learning fun again. To do this it could be time to consider enlisting some extra support.
Taking on a tutor has several benefits aside from the specialist knowledge they can impart. It is an opportunity to create some structure and help get students back on track with their studies and give some direction in preparing for the next academic year. Helping them fill gaps in their knowledge can act as an opportunity to re-engage with learning. It is also a chance to provide tutoring in subjects away from the curriculum that they might never have considered but which could help expand their horizons –  astronomy, a new language.
Pupils who are working towards Pre-Test, 11+ or Common Entrance need to be focused. Just one tutorial a week can help consolidate course work from school, energise and stimulate whilst helping them delve deeper into a subject. It can give the week some structure and purpose. A good tutor can act as a positive role model during these difficult times.
Gabbitas has a long history of providing some of the very best tutors and we have been able to enlist the support of our excellent team to put together some Bespoke Remote Tutoring Packages to help parents during this challenging time.
How will my Exam results be calculated now that the actual exams have been cancelled?
Answered by Natallia Patsaluyonak, Head of Family Services for Gabbitas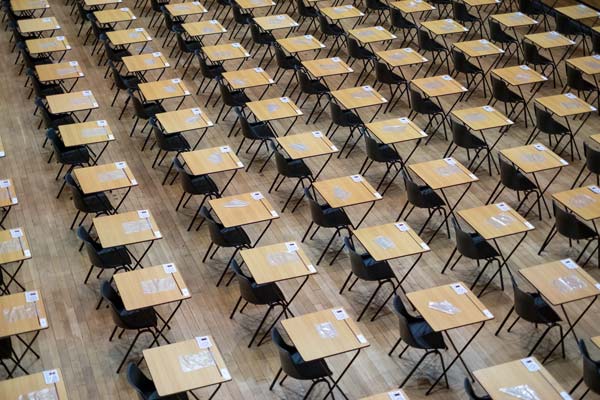 This year's GCSE, AS and A level exams have been cancelled. As a result, grades are now going to be awarded based on a student's performance in mock exams and other non-exam assessment data available to teachers.
How these UK grade awards work in practice?
Using the following:
Non-exam assessment/coursework (complete or incomplete)
Homework
Mock exams
Any other records of student performance over the course of study
Any records of performance in subjects such as PE, Music and Drama
Recent and relevant public exam and external testing such AS-level grades, BMAT/UCAT which can also be included in the evidence.
Teachers will use their professional experience to make a fair and objective judgement of the grade they believe a student would have achieved had they sat their exams this year. The final grades awarded in each subject will be internally moderated by the relevant departmental staff at the school.
Schools have been asked to rank students in order of performance in each grade and subject and will submit these to the relevant exam boards.
The Exam Boards will then standardise the results by comparing grades between schools and colleges to achieve fairness overall.
How the schools have performed historically will also be considered.
Therefore, the grade predicted from the school may be adjusted up or down by the exam board.
Students will receive their grades by mid-August if not earlier. You can find more information on how Covid-19 will affect UK Exam results here. https://gabbitas.com/covid-19-uk-exam-results
Appeals and Autumn Exams
Students who feel that the grades awarded do not reflect their ability will have the opportunity to take their exams in an Autumn series of exams yet to be finalised or in summer 2021. There will be an 'appeal' procedure for students who do not agree with their final grades made using the assessment process but how this will work is not yet finalised.
To see how Gabbitas can advise you on the best next steps to help in these circumstances, contact us by emailing info@gabbitas.com or call one of our consultants on 0207 734 0161
What are the changes to the International Baccalaureate now formal exams have been cancelled?
Answered by Natallia Patsaluyonak, Head of Family Services for Gabbitas
Despite the Summer Exams being cancelled, the International Baccalaureate intends to release results to universities and schools as planned on 5 July.
To enable them to provide grades, Schools and colleges will have uploaded coursework and associated predicted grades to the IB board in April.
IB will be using vast historical assessment data to ensure that they follow a rigorous process of due diligence in what is a truly unprecedented situation. They will be undertaking significant data analysis from previous exam sessions, individual school data, subject data as well as comparative data of schools who have already completed uploading requirements and those who have not. IB will require schools to submit the coursework for all candidates.
IB will externally mark work that is usually marked by teachers, instead of taking samples and applying moderation.
They will use a calculation that is based on the relationship between coursework marks, predicted grades and subject grades to estimate the subject grades candidates would have received if the exams had gone ahead.
If the relationship between these elements shows that in previous sessions candidates globally tended to achieve higher outcomes on their exams than their coursework, the calculation used this session will reflect that.
At a subject level, students will be awarded a grade on the normal IB 1-7 scale. Theory of Knowledge (TOK), the Extended Essay and the Career-Related Programme Reflective Project will be awarded a grade on the normal IB A-E scale. The DP core will be awarded on the normal IB 0-3 scale. A total points score will be awarded for the Diploma, out of 45 as normal.
However, if students are unhappy with the process it has been agreed that they will be able to take their exams in November, but this will mean delaying University entrance for a year.
You can find more information on how Covid-19 will affect International Baccalaureate results here.
---
This article from our team of education consultants at Gabbitas, first appeared in the Summer 2020 edition of Absolutely Education magazine