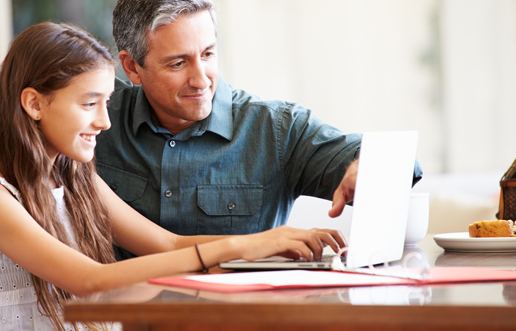 "We knew we were seriously late in addressing what would be a very complex problem for us to navigate from abroad. It soon became obvious we had come to the right place."
With less than a year to go, Gabbitas Education was contacted by an expat family to assist in placing their daughter, Elizabeth, in a British boarding school to start in Year 9 the following September. Whilst their daughter was a strong candidate, they had unfortunately left it quite late and had missed many of the deadlines to apply. Time was ticking and the family needed 'boots on the ground'.
Expert Analysis
The school placement team got to work straight away; consultations were conducted and school reports carefully analysed. As a consultancy, not an agency, Gabbitas Education places special emphasis on understanding a child's ambitions, interests, character and academic potential before using this information to find and approach suitable schools.
Elizabeth sat UKiset (the UK Independent Schools' Entry Test) which measured her verbal and non-verbal reasoning skills as well as her maths and English abilities, and compared these to her peers in UK schools – a useful tool for any parent, school and education consultant. Gabbitas Education used this information to approach a number of schools that would suit Elizabeth's potential and were agreeable to considering a late application.
Racing Ahead
Once a shortlist of schools was agreed, Gabbitas Education swiftly organised a week of short-notice school visits for the family at four of the UK's leading boarding schools, one of which was even able to accommodate an overnight stay to allow Elizabeth to get a feel for the boarding environment.
Following this experience and further discussions, two schools were selected as the most suitable schools for Elizabeth of which one was a clear favourite. Next stop; entrance examinations …
Being Prepared
Most good schools in the UK require students to pass an entrance exam and an interview in order to consider them for admission. The entrance exam may be a standard test called the Common Entrance Exam, or one set individually by the school. In both cases each school sets its own pass mark – the more selective a school, the higher the pass mark.
In Elizabeth's case one school required Common Entrance, the other a school-specific exam.  Elizabeth would also have to interview with the Headmistress of one of the schools, since that had not been possible during her school visit.  Everyone connected to Elizabeth knew she had the ability to do well in her exams but that she didn't have a lot of time to prepare and may not have covered several areas of the Common Entrance curriculum at her existing school. It was therefore agreed that the best way forward was to provide her with intensive home (residential) tuition from a respected tutor who was experienced in helping children prepare for what was ahead.
"Matthew, our tutor, was amazing, covering so much ground with our daughter without overwhelming her, and crucially giving her the confidence and right attitude to succeed in her exams. Luke, our consultant, even helped to coach our daughter for her interview, and he and Matthew genuinely shared in the elation of our daughter's success."
Intensive Study
Matthew, who had been tutoring for Gabbitas Education for a number of years, was hand-picked from a pool of highly qualified (often Oxbridge educated), DBS checked tutors. Indeed, Matthew was a Cambridge graduate who had an excellent reputation for entrance exam success and, most importantly, complied with all the rigorous codes of conduct as set down by The Tutor's Association (TTA).
Matthew set out for ten days of intensive tuition in the family home. He analysed Elizabeth's current attainment in comparison to the British curriculum and established a programme to cover the gaps in her knowledge and to perfect her exam technique. Matthew was delighted with Elizabeth's engagement and progress, and felt confident that she would do well, "Being able to focus on the task in hand each day created a very positive learning environment; I was able to cover the entire syllabus in a timeframe that would have been impossible with regular hourly tuition. Being with the family meant I could keep them abreast of developments and difficulties as they emerged, so they had a good all-round understanding of where their daughter was at, and what we were trying to do. Elizabeth was a delight to teach."
Well Deserved Success
Despite the pressures of such a demanding schedule, Elizabeth rose to the occasion and performed to her potential in both of her exams and her remaining interview. It was with great joy that Gabbitas Education informed the family that she had received offers from both schools, scoring impressive marks in particular for the school of her choice.
The family's dedicated education consultant, Luke, noted, "In this situation it was essential we acted swiftly but thoughtfully. Only by fully understanding Elizabeth's character and potential, matched with her parents' wishes, were we able to achieve such an excellent outcome. Our sincere congratulations go out to Elizabeth, who was a credit to herself and her family."
"Gabbitas Education opened doors for our daughter that we could not have done on our own. They were professional, efficient and quickly gave us the confidence that we would find the right school."