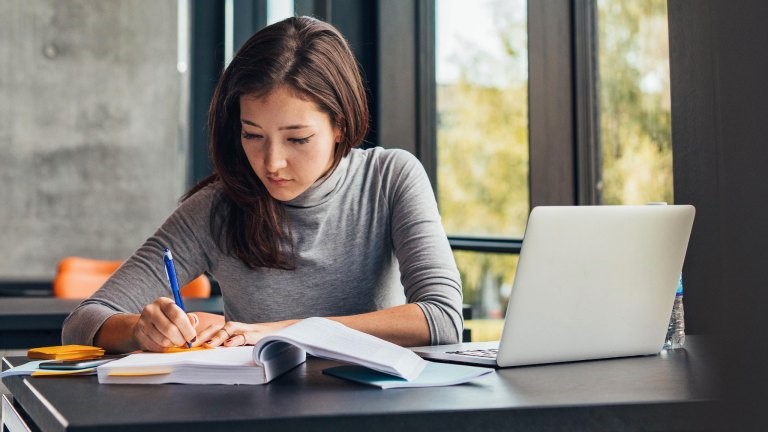 "No words can express how grateful we are for your help" Lynne's mother
Fourteen-year-old Lynne moved to the UK from China to study at a British boarding school in Bath found for her by her parents. Her mother was advised by the school to appoint an education guardian to look after Lynne's needs in the UK to ensure she was supported academically and pastorally when not at school, including at weekends and in school holidays.
Guardianship Arrangements
Lynne's mother searched online for a reputable guardian agency and chose Gabbitas as she had heard about Gabbitas in China and liked the depth of services offered within the Gold Guardianship package and the quality of our guardian families.
Both the family and Lynne were very happy with the guardianship arrangements and the care she received, but it soon became apparent that the shy and reserved Lynne was less comfortable with the choice of school. After a discussion with everyone concerned, the guardianship team referred the case to the school placements team to discuss Lynne's situation.
The Right School
The school placements team had a number of Skype and telephone meetings with Lynne and her mother, after which a brief was agreed. Lynne herself had identified several schools that she felt she might be more suited to and Gabbitas also made a number of suggestions for schools that would match her needs. These were discussed with the family in more detail and a shortlist of six schools was agreed.
Entry Testing
Gabbitas commenced the application process with each school and, whilst she was home in China, Lynne visited Gabbitas in Shanghai to take UKiset (the UK Independent Schools' Entry Test). This test has been designed and developed by education experts and was launched in 2014. The only test of its kind, UKiset assesses the academic potential and English language skills of international students to compare them against British students of the same age. Every year, thousands of international students apply to hundreds of British schools that use UKiset as their approved assessment method. One test result can also be used to apply to multiple schools, saving families time, money and stress.
Tuition Support
Lynne's UKiset results indicated that she was an extremely academically talented student, particularly in maths. Her English, however, was slightly weaker and she appeared to lack confidence in her abilities and in social situations, making it difficult for her to make the most of her school open day visits. She was therefore referred to the Gabbitas tutoring team who engaged the services of a highly experienced Oxbridge tutor to assess her English skills and agree a programme of English language tuition over several months, together with additional tutoring in GCSE biology, religion and philosophy. This comprehensive programme led to a demonstrable improvement not only in her academic performance but also in her overall confidence and social skills.
Application Acceptances
In the summer that followed Gabbitas was delighted to report to the family that all six schools on the shortlist had accepted her application. A programme of preparation and organisation for Lynne's entrance exams and interviews followed, including several mock interviews both in person at the Gabbitas central London offices and by Skype at her existing school.
Entrance Exams, Interviews and a Place to Stay
The school placements team then co-ordinated Lynne's entrance exam and interview schedule, which took place over six days in a number of locations across the UK. As this was such a geographical challenge for Lynne from Bath, the school placement team called on the expert services of the guardianship team who put together a travel and accommodation plan which included staying with a number of different approved Gabbitas guardian families in the areas she was visiting. Lynne's travel plans also included the use of our accredited and DBS checked chauffeur service, ensuring Lynne arrived on time for all her appointments.
Sterling Success
Despite the demands of such an intensive schedule, Lynne's determination to succeed coupled with the support from her family and the encouragement from the Gabbitas team enabled her to perform to her potential in all of her exams and interviews.
Within two weeks Gabbitas was delighted to hear that Lynne had been successful in passing all the rigorous entry processes at all the schools she had applied for, including the offer of an academic scholarship at one.
"I feel so grateful for your team's care and effort" Lynne's mother
Lynne and her family were equally delighted when Gabbitas told them the good news, and subsequently chose Westminster School which had been at the top of Lynne's list all the way through. On starting her new in school the guardianship team will provide a new approved guardian family to look after her in London.
A Team Effort
Commenting on Lynne's wonderful story, Gabbitas Director of Services for Families and Students says,
"It has been an absolute pleasure to work with Lynne and her family to provide a co-ordinated programme of care and support that has resulted in such a positive outcome for everyone involved, not in the least Lynne whom we have seen blossom and develop in confidence and stature over the past year. We wish Lynne all the best and look forward to supporting her throughout her education journey."
From Lynne's host family: words by Robert Beesley,
"Being a host family is all about sharing your family life with an international student who is away from home. There will be huge cultural differences for them to overcome and part of the role is to bridge the gap in their knowledge and experience, with the comfort that Gabbitas is only a phone call away should we need help. We have one child ourselves and began hosting students when she was just three. We have all enjoyed playing a valuable role in broadening the cross-cultural understanding of our guests over the years and were delighted when Lynne came into our lives just over a year ago."
"Lynne visits us during exeats and half-terms and has been studying diligently for her GCSEs. During her time with us we have been on a family trip to London for four days, organised a week of work experience for her and have attended parent-teacher events to report on her progress. She is very well motivated academically and worked hard to prepare for a number of new schools for her A levels. We are very pleased that she has succeeded in gaining entry to a prestigious school for her next step."
"It has been a privilege to meet Lynne and her family, via Skype and in person. We hope that coming away from her school to a home environment has enabled her to relax, try new things and get to know a real English family, however qwerky they may be!"
Lynne: in her own words
"I came to the UK because I believe it is always beneficial to have more experiences and binding both the Chinese and British education systems together will give me the best possible outcome.
I also think living away from home really helps me to become more independent, to improve my interpersonal and communication skills and also to become familiar with working with people with different nationalities and cultures. I think this would be really beneficial in the future when I start to work.
And finally, I visited the University of Cambridge some years ago and I was attracted to it at the first sight!"