Autumn term is the longest term of the year. By the end of this time, our children will have gone through hours of studying, learning and performance pressure which can leave them fatigued, stressed or anxious. That is why using the winter holidays for relaxing and mindful activities is highly beneficial to your child's mental wellbeing as well as recalibration and a good way to prepare them for the coming term.
Often, our children try to find relaxation in front of their mobile phones, gaming consoles, laptops or television. Little do they know, however, that excessive consumption of technology can have the exact opposite effect on them. We have previously written about the impact of screen time on children and their development which you can read in our article Screen Time – The Importance of Balance.
Spending time together as a family is a great way to counterbalance the use of too much technology. Here are some activities we suggest the whole family can get behind.
Top Activities for Children during Winter Holidays
Make the most of Museums
With the cold and rainy weather outside, winter is the perfect month to visit some of the UK's greatest Museums. While you might have already been to The British Museum or The National History Museum, why not consider some that aren't as obvious but not less fun. Below are a few we have personally visited and recommend.
London Transport Museum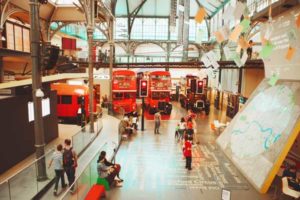 A very interactive museum, London Transport Museum is geared to welcome it's younger visitors by telling the history of London and its transport in a fun manner. Children of all ages can see and learn about everything from rowing boats and paddle steamers to double decker buses, horse-drawn carriages and electric trams. There are activities in the Family Station at weekends and holidays.
V&A Museum of Childhood
This museum offers a great experience to connect our children to toys of the past, present and possible future. The V&A Museum of Childhood introduces children to popular toys such as construction sets, doll houses and old bricks. They also have a drop-in arts and crafts classes as well as very enjoyable story-telling sessions.
Roald Dahl Museum
As one of our favourite museums, the Roald Dahl Museum aimed at ages 6 to 12 allows children to look back at Dahl's life and (re)discover his stories through quirky mementos and activities. Especially their interactive and play based story telling sessions are a must experience when you visit.
Taking a Winter Walk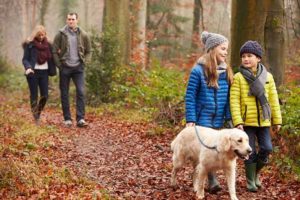 We all know the befits of physical activity and the importance of instilling the love for the outdoors in our children. As simple as it sounds, often times motivating children for a walk outside can be challenging to say the least. To get everyone on board, we have compiled some tips that can help with making that first step out the door easier.
Choosing the right route is the most important thing to consider when teaching young ones the benefits of the great outdoors. Think practical, fun and simple. Make sure to choose a route you know your children can complete before they get bored. Amenities such as parking, lavatories, cafes and a pub that serves hot chocolate for a morale boost (or carrot) are also important to consider.
Planning your walk together can also be great fun. Do some research on the wildlife that can be encountered or work with your children to come up with an adventure story. Getting them excited before the walk actually happens is key.
Finally, enjoy being outside with your family. Participate in finding animal tracks, looking for sticks and stones to collect or puddles to play in.
The Thrill of the Theatre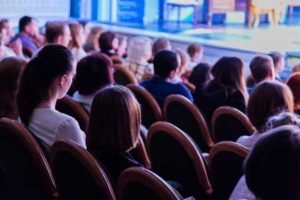 One way to make Christmas truly magical and invoke love for the arts in children at the same time is to visit a Christmas show. Produced and directed with children in mind, theatre productions are fun for the whole family and often contain important lessons for the development of your little ones as well. It is a great and interactive way to take their minds off schoolwork and performance pressure while making sure they are still learning.
Some plays we can get behind are listed below. We do realise these are all bigger productions located in London, but there are others available in smaller locations as well which you can find out by getting in touch your local communities and counties.
Billionaire Boy at the Bloomsbury Theatre is a new staging of Dan Williams' famous kids novel. The story is about a little boy who has all the money in the word but no one to play with. Then he makes some "normal" friends and adventures begin. Suitable for ages 5 and above.
The Pixie and the Pudding at the Little Angel Theatre in Islington is featuring this original folk story as a musical. The plot is around a "family who fall foul of a tricksy pixie" after forgetting to leave pudding out for a magical visitor. Suitable for children of 4 to 11.
The Canterville Ghost at the Unicorn Theatre in Borough is a child friendly version of Oscar Wilde's witty 1887 novel. As a twist, the story is presented as a 21st century adaptation with spooky effects. It is suitable for ages 7+.
Other activities for pupils and students on winter holiday break
There are, of course, many more activities that families can enjoy together without the need of technology or screens. You might want to try organising a board game tournament with prizes for winners, or get crafty by making snow globes, festive buntings or even giving homemade Christmas crackers a go. Whatever you choose, however, doing it together as a family will contribute to not only your child's overall happiness but also will facilitate relaxation, and mental preparation for next year.
We wish you a very happy festive season to come. ⠀