In the wake of the US academic entrance bribery scandal, Irina Shumovitch, a consultant for the schools' advisory service, Gabbitas, explains why British schools are incorruptible
America's recent educational corruption scandal, where dozens of affluent parents paid huge bribes for athletic coaches, faked test scores, manipulated CVs and doctors' certificates to ensure their children's admission to top US universities, highlighted the desperation of affluent, ambitious American parents, and the lengths they are prepared to go to secure places in elite educational establishments.
Here in the UK, the competition to get into prestigious private schools is also high. But there are different systems in place, even when demand outstrips supply. Of course, parents will do everything they can to ensure their child's admission to the school of their choice. They employ private tutors to prepare their children for entrance exams. They encourage their child to take on a musical instrument, and more often than not choose the instrument strategically. For example, if in the school of their choice there's an orchestra, they will provide their child with viola lessons rather than choose the violin because is a rarer instrument, and much more likely to be in demand for the school orchestra. Sometimes, parents will apply to six or seven schools and even pay acceptance deposits for more than one school.
In fact, the selection process is organised in such a way that most of these steps are completely unnecessary.
How do the schools choose their candidates?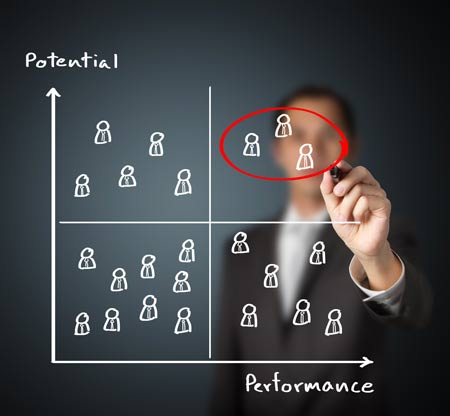 If they have 250 places and four times as many candidates, how do they whittle the numbers down? It would be easy to take the top 250 in the school's admission test, but this is not what they do. As the headmaster of one of the leading independent UK schools said, "intellectual ability is a necessary quality, but this alone is not sufficient."
The task of any school is to choose the candidates who will benefit from the school's educational ethos and thrive. That is why the schools devise exams which you cannot prepare for, and which can tell whether a child has been over-tutored. Their admissions departments pore over every school report and reference, searching out every nuance and clue, and select candidates which fit the school's requirements. They interview candidates to find out whether what the prep-school or primary school have told about them is accurate.
The schools are looking for a spark in lots of ways, they are not just looking for the brightest pupils. They want to bring into the school pupils who are bright and interested in the world around them; who will thrive and make a positive contribution to the life of the school. Any head of admissions would tell you that it is the most difficult thing they must do.
The benefits of rigorous school selection
Rigorous selection of that kind is essential because headmasters of academic schools know too well that if academically weaker children gained admission after intensive tuition or special pleading, they would be at high risk of an unhappy school career. If parental, or indeed school expectations are too high, too unrealistic, the child would either fade into low-profile apathy, or react with anger and anguish, sensing the injustice of being expected to achieve in a way that he simply cannot. No parents should want that for their child.
There are many excellent schools in the UK, and the task of responsible parents is not to push them into the school of choice, but to find the right one for their child. If the school couldn't offer them a place, it is likely to be the wrong school for them. It is in the best interests of the child to rethink plans and realise that other schools may offer a more fulfilling opportunity. The parents will realise that a school that had barely been considered might fit their child far more completely and is more likely to lead them to finding their calling in life.
---
This article from Gabbitas consultant, Irina Shumovitch, first appeared in the Autumn Winter 2019 edition of School House Magazine